– Pushing the button you throw laser beams. That's the way you learn a new language.
The way children explain Heromask is maybe the best way to explain it. Heromask includes: French, German, English, Spanish and Chinese.
"The player becomes a hero when puts on the mask. Then, the child is capable of learning any language that comes his or her way, if necessary to save the galaxy"
We recommend it both as an educational resource and will make an amazing family gift.
Neuroeducation

: The emotions aroused by action video games help the brain to store information more effectively.
Commitment

: The game has been created by a former language teacher who has dedicated more than 3 years of intense work to create something super attractive for children.
Montessori Pedagogy

: We start from the type of video games that we know that interests and motivates children from 5 to 12 years, isolates the difficulty, promotes repetition, learns by exploration, autonomy, independence and freedom of choice (that does not require the presence of an adult in order to learn, that elevates self-esteem and motivates).
Linguistic immersion and learning by discovery

: It is the natural way to learn. Virtual reality, in addition, ensures that there are no distractions during the game.
Special needs

: It also works with children with learning difficulties such as autism, dyslexia or hearing problems. Ask us for more information.
---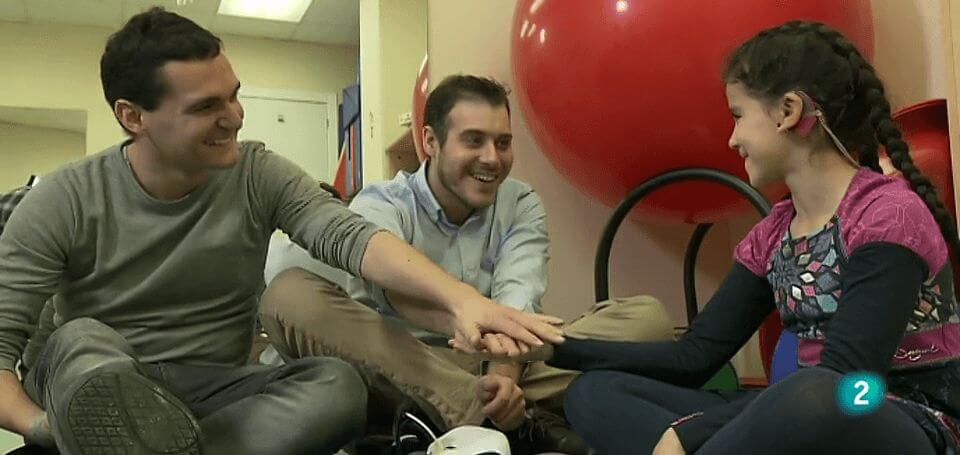 Subscribe! We will write to you when there are news, promotions or discounts: